Welcome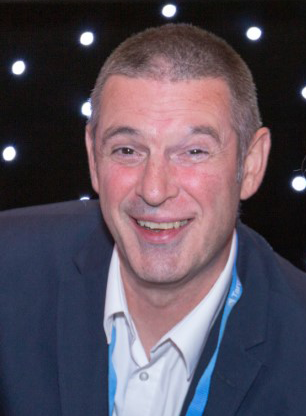 Welcome to our 2019 Open Day website. You're probably here for one of two reasons; either you've been before, can't wait to come again and are here simply to register, or you're trying to work out whether it's really worth your time and effort to come along to this year's event.
If it's the former, good on you – it'll be great to see you again and I look forward to catching up in September. But you've probably already skipped this page to go straight to registration, so I'll address the latter … is it really worth your time and effort?
Surely our Open Day is essentially a 'trade show', just a means of finding new ways to get you to part with your hard-earned cash without offering any real value?
Well yes (ish), not at all, and far from it.
We couldn't expect people to travel in their numbers from all parts of the UK and Ireland unless there was a real value to the day. That's why our driving force in planning the event – ever since our first one in 2008 in the 'big tent' in the car park – has been to create value that far outweighs your time, effort and cost in attending.
That's why we measure the Open Day's success based on your feedback and have never even attempted to justify our costs on a ROI basis. It's why we have talks from independent experts who are there purely to help your business (and in most cases don't have anything to sell to you even if they wanted to!)
It's why we've had hundreds of guests over the years telling us how valuable they've found it (you can read some of the testimonials via the 'previous open days' tab) I've never had anyone tell me it wasn't worth their time.
And it's why the whole feel of the day is unlike any other 'trade' event you'll have been to, why it has a genuinely collaborative, friendly, down-to-earth atmosphere, and why I'm confident you'll love it!
What do we get out of it? We get to help our customers to be more successful, we get to build and strengthen relationships, and we get to have a great time meeting up with hundreds of old friends (and making new ones).
What will you get out of it? You'll leave buzzing with loads of new ideas to help make your business more successful. I personally guarantee that – if you don't, let me know. You could be the first one!
Best wishes,
Paul Cubbage, Managing Director, Target Components Limited